The Holobiont


@theHolobiont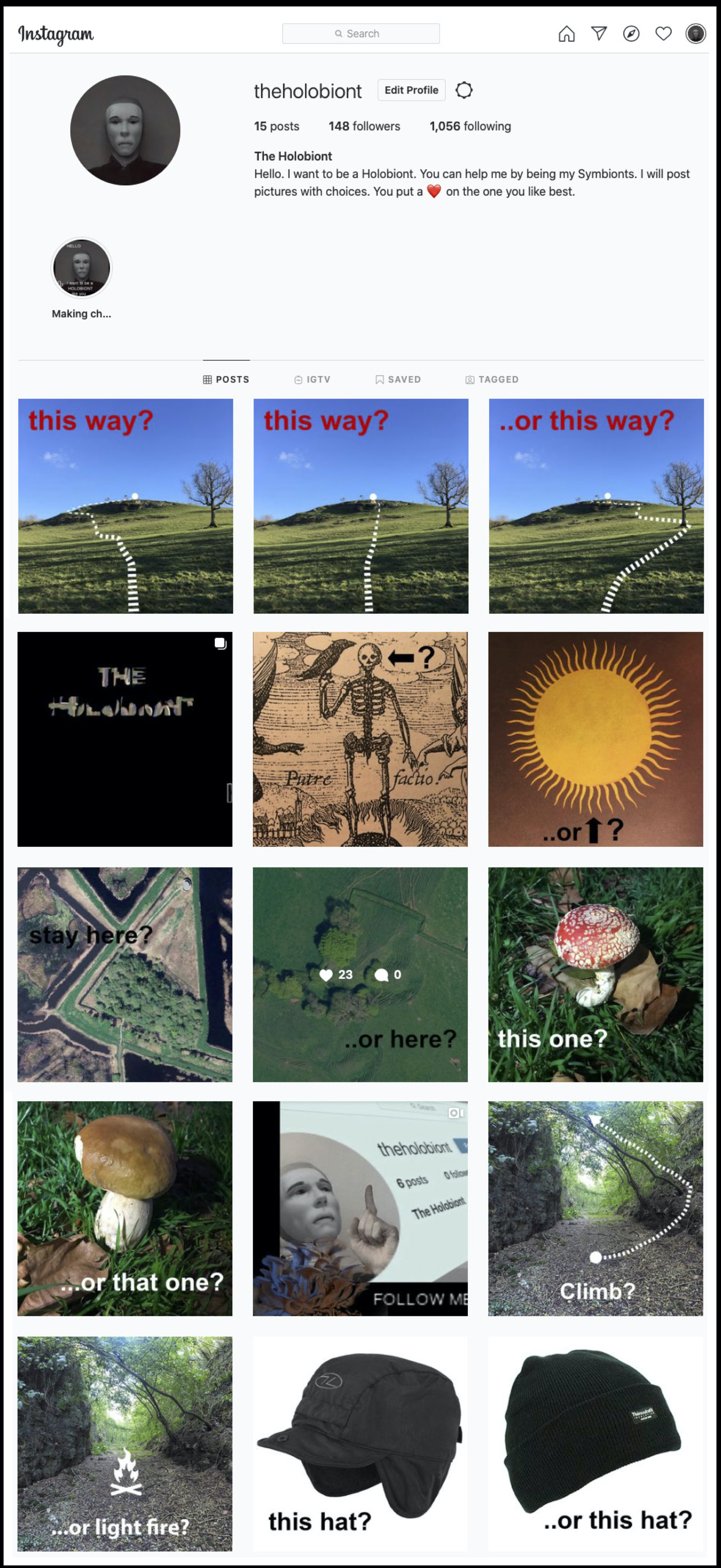 From The Holobiont, Online persona, images and videos, 2020 -

The Holobiont is an augmented reality persona. They first appear on the social media platform Instagram on 27/10/20 with a video post requesting symbiotic followers.

Online social spaces, with their vast networks, provide an opportunity to explore the nature of the individual-collective dichotomy. Through a series of posts, The Holobiont invites his slowly growing number of followers to take part in shaping his story of 'becoming' in the countryside of England.




This work draws from investigations in psychology, biology, ecology and philosophy that purport to reveal the true symbiotic nature of biological and nonbiological systems.

The work seeks to find commonalities in the realms of the human, the non-human and the machinic and to form novel assemblages from what is found.

Part investigation, part outward-bound adventuring and part shamanistic journey to the underworld, The Holobiont takes a foray into mind and body by way of a social media profile.